Rachel Wecker APRN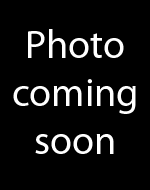 Rachel grew up on a farm outside of Atkinson, NE, and graduated from West Holt High School. She earned her Bachelor of Science in Nursing from Mount Marty College in 2012 and went on to earn her Masters of Science in Nursing from Clarkson College in 2022. She is certified as a Family Nurse Practitioner with the American Association of Nurse Practitioners.
Rachel is married to Mitch and they have 5 children. In her spare time (if she has any with 5 kids), she enjoys reading, being outside, and baking. However, much of her time is spent by watching and cheering on her children as they participate in all sorts of sports (which she thoroughly enjoys).
Rachel's passion is rural healthcare. She embraces the rural life in which she grew up. She believes that caring for the entire family is crucial in taking care of the individuals of that family. The care she provides not only involves the direct patient care but also coordination of that care as it extends both within and outside of our community. By caring for patients of all ages through illness and wellness she also feels that she is serving her local community to her best ability. She is excited to join the team at Elkhorn Valley Family Medicine and put her family nurse practitioner skill to use!
Additional certifications she holds are: Advanced Cardiac Life Support (ACLS), Pediatric Advanced Life Support (PALS), Basic Life Support (BLS).